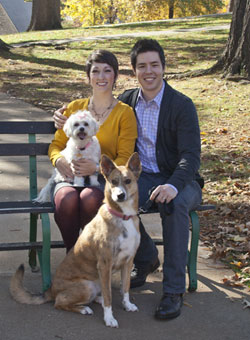 Who I am
I am a Christian, husband, and nerd. My wife and I live in Florence, Alabama and own a dance studio. Over the years, I have developed a deep passion for programming things. I don't know it all, but I'm always learning.
What I do
Solve interesting problems
Write quality code
Commit often
Always be testing
Where I'm going
My recent work has driven me to use a lot of amazing open source software. I'm trying become more involved in the open source community. I strive to surround myself with people who are smarter than me so I can continue to grow. I never want to stop learning!